In this article, we will share 7 benefits of email marketing retailers shouldn't ignore.
Every retailer wants to reach more customers. But, with so much competition from other brick and mortar shops and eCommerce stores, it's more challenging than ever.
Then add the need to meet high standards for user experience on top of it. Today's customer wants more than just a good product; every interaction they have with your brand, from in-store to online, makes an impact. If you aren't delivering a smooth omni-channel experience, you may lose customers. 
That's why for retailers, email marketing matters more than ever. It's still the most effective way to connect with your customers, drive them to your store, and boost conversions.
If you think email is old news or social media is where most of the focus should be, check out some of the biggest benefits of email marketing for retailers. 
Why email marketing works for retail
You want to meet your customer where they are, and the best way to do that when they aren't in your store is through their phones, hello email.
Here's where email marketing stands out.
Email is a natural fit for mobile devices
Did you know 80% of emails are opened on mobile devices? That's a pretty staggering number. But it also presents an opportunity for the retailers that want to stand out to jump on it. So make sure your emails and all the links your customers click through their phones are optimized for mobile.
Email offers tons of ways to personalize messages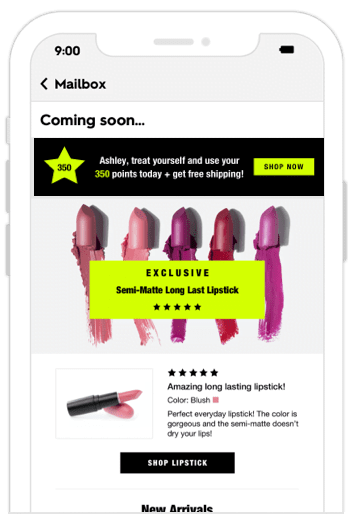 We can't emphasize it enough, but personalization in emails is more important than ever. Consumers want brands to treat them like a person, which means sending individualized custom emails.
Email provides a better return on investment
Pound for pound, email marketing still delivers the best ROI out there. And you can directly link emails to conversion, making your numbers easy to track. Recent research found the ROI on email is $57 for $1 spent — that number is hard to beat with ads or social media.
Email boosts message visibility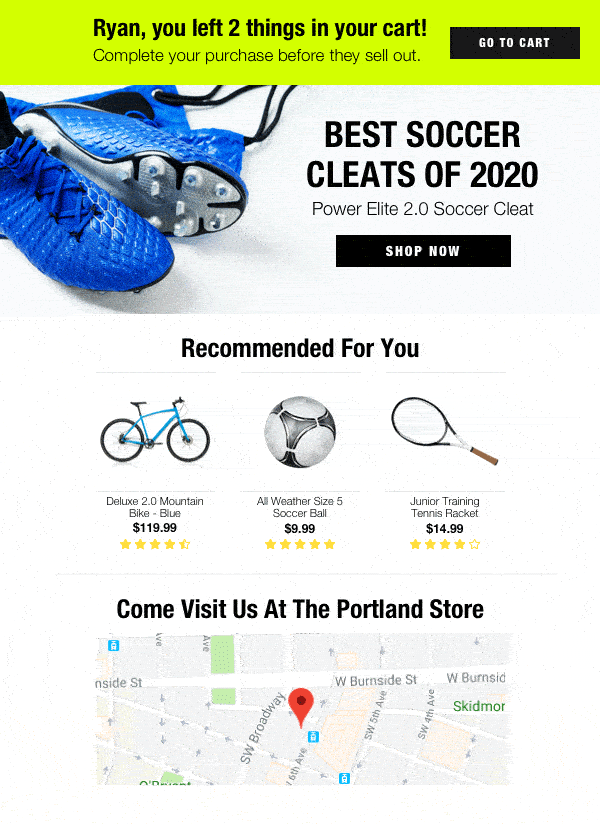 Email messages are far more likely to be seen by your customers compared to social media. Every email marketer knows how hard it is to get message visibility across right now; that's why so many campaigns have more than one email.
Email makes it easier to get and keep customers
According to research, over 80% of small businesses rely on email marketing for customer acquisition and retention. Use email at the start of your relationship through welcome campaigns to attract customers. Continue the communication through loyalty and promotional campaigns. And, don't forget the relationship isn't over once they buy. You need to keep the communication going.
Email helps provide message variability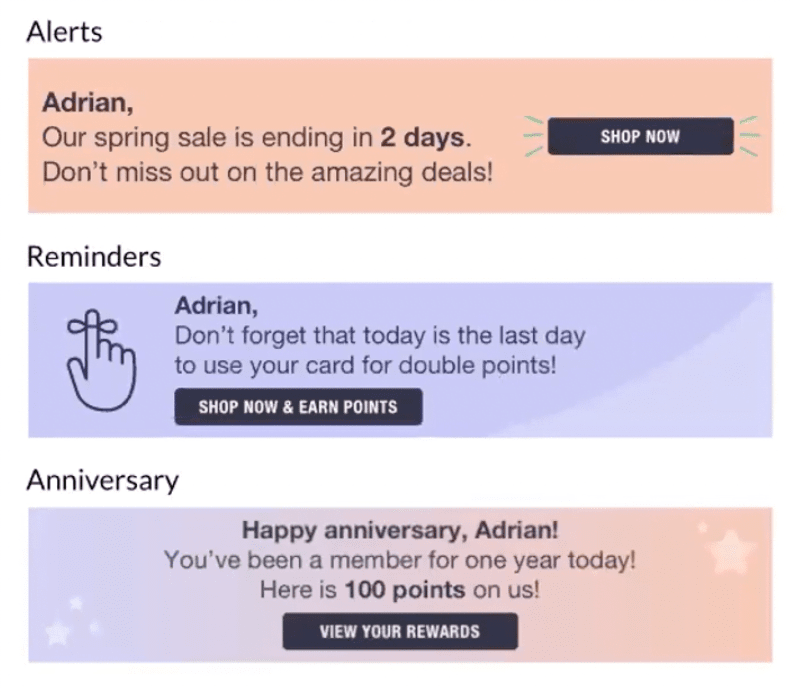 Once a customer has opened their email, you've got a handful of seconds to get their attention. But, if they keep seeing the same old thing from your brand repeatedly, they will notice — and that's not always a good thing. Suddenly, your carefully crafted and tested emails aren't getting the same results. Smart Banners™ help ensure that your messages are always relevant, eye-catching, and personalized. 
Email allows you to tap into customer data — in a good way
Your customer's purchase history and location can tell you a ton about them. Use that to send personalized emails. When you know what your customer loves, send them inventory updates and user-generated ratings and reviews on products you think they'll love. Plus, with location data, you can send weather-related emails tied to seasonal offers and events.
Starting to get the picture?
When it comes to email marketing, there are endless possibilities for retailers to explore.